Eastside Catholic has been the launch pad for many successful football players and student-athletes in all sports.  The word "Power House" is often used in regards to the private Catholic School located in beautiful Sammamish, Washington.    The Crusaders have had some great teams in the past but this year's roster is so loaded that they should lay waste to all in their path.  Head Coach Jeremy Thielbahr is a great one and he develops talent like few other High School coaches do.  In the hands of he and his staff, a great athlete will flourish.
This year's roster is Highlighted by D'Andre "DJ" Rogers,  a freakish 6'4″ 230 lb. big man who plays WR and Tight End and could easily be a force at the defensive end / Linebacker spot.  Rogers holds handfuls of offers including a recent one from LSU.  Fresh off a major showing at Alabama this 2020 phenom landed an offer from the Crimson Tide and he holds USC and a handful of others.  A 4 Star future All American he will land his 5th Star no doubt. @DandreRogers1 
Also on the squad is 2021 freak-show talent Jaylahn Tuimoloau.  This 6'5″ 277 lb. monster has blown up the Summer Camp circuit and is now sitting on offers from Alabama, Oregon, Utah, Tennessee, Washington, OSU, Colorado, and others.  He can play many positions and no doubt will be a 5 Star as well.  This may be the best and fastest big man we have seen in many years from the Pacific Northwest.  He can very well end up the #1 overall recruit in the Nation.  
If those two were not enough the team features 2020 WR phenom Gee Scott Jr. who holds many offers and at 6'3″- 190 is a real problem.  Linemen Will Vea now holds offers and will lead the Seniors this year.
Ayden Hector, a 2020 recruit and one of the Nation's best DB's, will be at The Opening this week at Nike as the best in the world compete and that stems from Hectors 4 Star ranking and his talent.  USC, Arizona, and Oregon are all in on this guy and for good reason.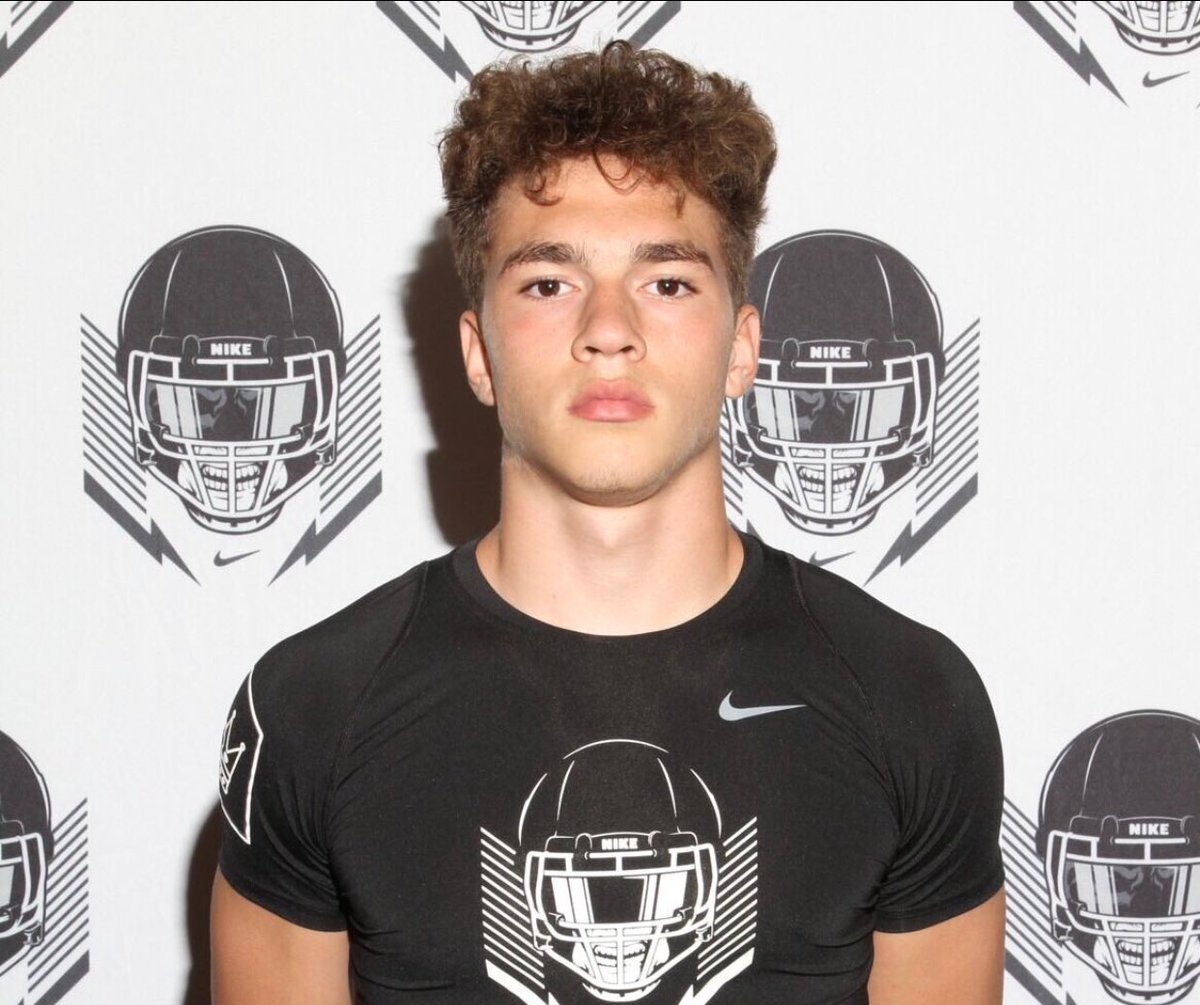 This team will be lead by a very talented QB in Michael Franklin who will have colleges looking at him as well.  He too is a 2020 graduate and has that field generals mentality that is needed to go all the way and succeed even with a talent pool like this.  There are several other top talents on this roster so this is by no means a complete report.
Is this the most talented team ever assembled in the Pacific NW?  I would say yes.  In my 20 years working in the high school football space, I have not seen a team with this many rated and offered star players.  Does that mean they win it all? No…we all know it does not work that way.  But if I was a betting man, which I am not, I would not bet against them.
Having said all of this I really have one main question gnawing at me.  How many ankles will running back Sam Adams break this season?  Of, did I forget to mention Adams?  As if the guys I mentioned were not enough let me throw out this young man for you to think about.   Sam is 6'2″+, 205 lbs, and runs a 4.4 40 yard dash.  This guy is explosive, powerful, and loves to run between the tackles.  There can be no doubt that Coach Thielbahr knows what he has here in this horse and he plans to use him a lot.
Adams has been waiting for his turn to shine and this year is it.   He is a 2020 talent who has risen to land offers this Summer mainly based on his Camp appearances.  Arizona is the latest to offer Sam and they join Cal, OSU, WSU, & Boise State.   Now imagine this:  Sam has 143 yards and 2 TD's to his credit.  Have you ever heard of a recruit landing this many offers and having a 4 Star National ranking with that production?  It is very rare and speaks to his ability.
Watch Sam Adam's film below in the Spring ESC football scrimmage and it is easy to see why I asked the question.  Broken ankles on every play.  Sam is so fast and powerful and his style of running right at opponents freezes them enough that his nasty cuts and double moves leave them on their heels wondering what to do.
This is a rare thing indeed, this speed and power and agility.  Sam Adams is poised to really destroy the stats this season and with a great set of linemen in front of him he should.  What can a team do to defend him?  Well not much.  If they load the box Rogers and Scott are going to explode the sky (they will do that anyway) and Franklin will make them pay.  No matter how I watch this film and analyze it I am impressed.  Scrimmaging his own team Adams is seeing one of the best defenses he will see all year.
All of these young men are outstanding- Adams may be the best running back we have seen out of Washington in a long time and NWPR is excited to cover his progress.  It goes without saying that all of this young guns have God-given talents but they have taken things to the next level with the commitment to the offseason and there is no doubt that Tracy Ford and Ford Sports Performance have had a lot to do with that.  Tracy has also advocated for all of them and made calls to coaches who he frequently speaks too all across the Nation
You can follow Sam at @SamAdamsII .
This is one fine piece of film and we will have to have a "broken ankle tracker" installed here at the NWPR command center this year.